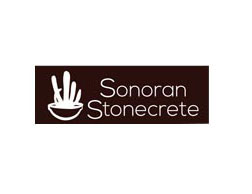 Sonoran Stonecrete – Fiberglass Planter Care Instructions and warranty
CARE – Clean regularly with a mild non-abrasive detergent, using a soft cloth. Do not use high pressure washer or high-pressure hose nozzle, rinse with soft spray. These tips will keep the product finish looking its very best.
WARRANTY – Sonoran Stonecrete warrants our fiberglass products for 3 years on materials free of defects and workmanship in manufacturing and 1 year on finish from date of purchase. Warranty void if misuse, improper repair or maintenance, acts of God, vandalism, negligence, acts of civil disobedience, any structural changes, modified, altered, malfunction of irrigation systems and damage caused from improper drainage or repair by unauthorized personnel or damaged due to shipping or improper installation. All planters for exterior uses require some type of drainage or evacuation system, such as a standpipe.
Please notify Sonoran Stonecrete in writing of the issue. Return of defective product is at the sole cost of the purchaser.
The choice of remedy is in Manufacturer's sole discretion. Sonoran Stonecrete will not be liable for labor and/or removal costs connected with the claim. In the event of repair or replacement, the original warranty shall apply to the repaired or replaced portion of the product and will extend for the balance of the warranty period in effect at the time the material proved defective.
It is expressly understood and agreed that the customer's sole and exclusive remedy for any and all losses or damages resulting from non-conforming goods, or from any other causes, shall be the repair or replacement of defective parts at the option of Sonoran Stonecrete and that Sonoran Stonecrete shall not be liable for damages, for injury to persons or property, nor for replacement of the entire commercial unit, if repair or replacement of defective parts can reasonably render the unit conforming. Proper documentation including the original invoice will be required on all warranty claims.
Sonoran Stonecrete
2118 S. 16th St.
Phoenix, AZ 85034
602-258-6302